If you're running a mission-critical, enterprise WordPress site, you need mission-critical hosting that can match the importance of your site.
If there's one company that knows "mission-critical" on the web, it's Google.
Google is responsible for some of the most popular web properties in the world, and they've built their own infrastructure to power those services.
With Google Cloud Platform, you can run your WordPress site on that same infrastructure, which gives you access to the top-of-the-line availability and scalability that Google requires for its own products.
In this post, we'll explain in more depth the six key reasons why Google Cloud Platform is ideal for enterprise WordPress sites and how you can get started with Google Cloud Platform.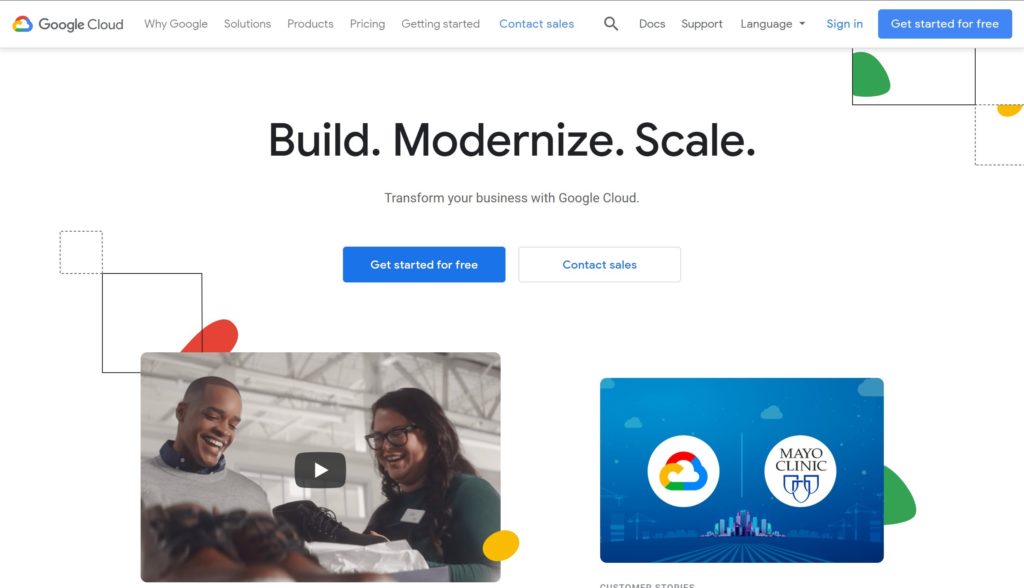 6 Reasons to Choose Google Cloud Platform for Enterprise WordPress Sites
1. Excellent Physical and Digital Security
Security is important for any website, but the stakes are a lot higher for enterprise WordPress sites.
With Google Cloud Platform, you get access to the same security that Google uses for its own private products.
Your data is encrypted both in transit and at rest and Google's physical data centers are locked down.
Additionally, Google Cloud Platform lets you use two-factor authentication and physical hardware keys to protect access to your cloud.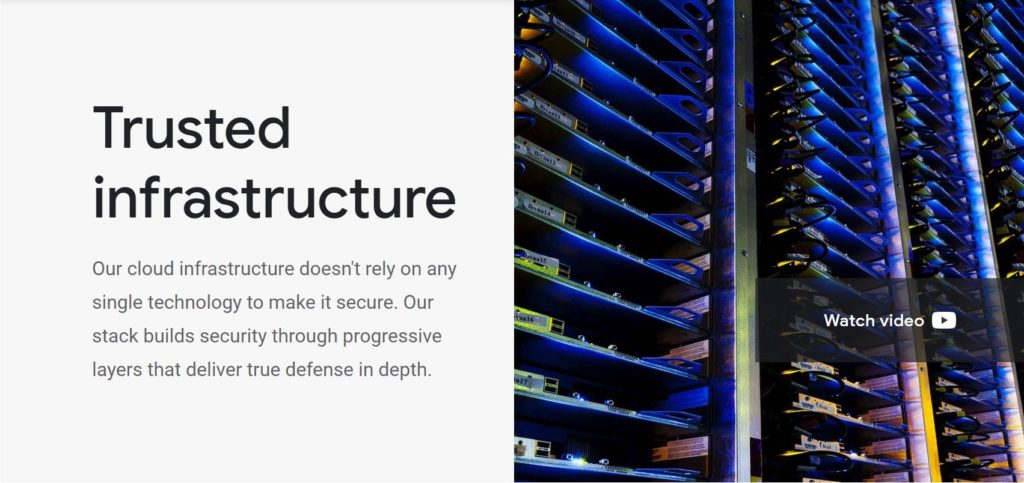 Finally, if you have to meet certain security standards for statutory reasons, Google Cloud Platform also complies with many financial, healthcare, and government standards, including HIPAA.
2. Self-Healing Hardware for Superior Availability
For a mission-critical WordPress site, high availability is key. Every minute of downtime costs you money and hurts your reputation.
To keep your site running, Google Cloud Platform offers self-healing hardware.
That means if something goes wrong, Google Cloud Platform can fix itself without requiring manual intervention, which keeps your site running, rather than resulting in a crash and downtime.
3. Easy Scalability to Handle Traffic Surges
Growing your traffic or going viral is a great thing for your website…but not if it overwhelms your WordPress site's infrastructure and takes your site down (or slows it to a crawl).
To handle traffic spikes or growth, Google Cloud Platform makes it easy to scale your site as needed. For lower-traffic sites, you can change the instance type to scale your resources, while higher-traffic sites can deploy across multiple instances and auto-scale as needed.
4. Hardware and Infrastructure Designed by Google – for Google
Google Cloud Platform runs on the same infrastructure that Google uses for its own products, like YouTube and Google Search.
When you use Google Cloud Platform, you get to benefit from the thought and investment that Google has made in its hardware and infrastructure.
Google also operates one of the largest private networks in the world, which offers further security and performance benefits.
In the words of Google, "our entire hardware infrastructure is Google-controlled, -secured, -built, and -hardened."
5. Containerization for Isolation and Easy Development
Containerization lets you run your WordPress site in isolated instances that are abstracted from the broader environment.
Not only does this make for easier development and deployment, but it also gives you a consistent environment that won't be affected by other applications or users.
6. APIs to Extend Your WordPress Site
Google Cloud Platform is a lot more than just bog-standard WordPress hosting – you can also tap into a range of other Google services as needed.
You can hook up to affordable object storage via Google Cloud Storage, benefit from Google's AI services like vision detection and text-to-speech, incorporate real-time maps data, and much more.
In total, Google Cloud Platform offers well over 100 different products and services that you can use.
Get Started With Google Cloud Platform Today
With NeatlyPressed, you can leverage our team of experts to power your WordPress site on Google Cloud Platform without giving up control.
You still own your cloud, which offers benefits for portability, corporate governance, and security. But the NeatlyPressed team can help you manage your WordPress site on Google Cloud Platform with experienced web and dev operations teams along with an end-user dashboard to help you create, develop, and manage WordPress sites.
If you'd like to learn more about how you can get started with Google Cloud Platform for your enterprise WordPress site, contact us today.